Lectra: PLM is on trend
Companies such as H&M and Zara can now take a collection from drawing-board to the clothes rail in just two or three weeks. As fast fashion companies, they are offering up to 18 collections a year, in contrast to the traditional fashion houses that are still trying to retain their hold on the market with just two.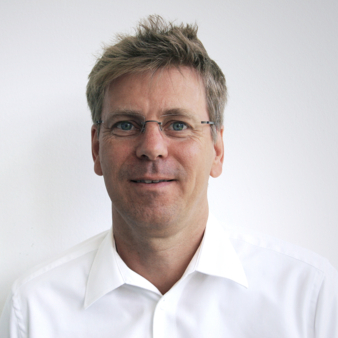 The traditionalists rely on old-fashioned approaches to product development: designers, for example, work with hand-drawn sketches and the merchandising teams manage their product data on pages and pages of Excel lists. Such working methods are too slow for the tempo required in today's fashion industry. Inefficient organisation, or an inefficient structure, can often obstruct the company's hidden qualities, making communication across departments more difficult, restricting transparency and having a negative effect on decision-making. In short, the company is hamstrung. Fashion houses that work in this way struggle to keep up with the demanding expectations of the online consumer and find themselves limping along behind the requirement for ever shorter collection cycles. More than ever, fashion businesses need to start working out a concept that enables them to make an enduring change to their working methods, and helps them to keep pace. Branded goods manufacturers who have traditionally handled their sales through retailers, for example, have two good reasons for developing their own sales operation: they keep a greater proportion of the selling price for themselves, and they retain complete control over the presentation, distribution and retail price of their products. Moreover, it gives them control over the reputation and exclusivity of the brand – a major issue particularly in the luxury sector.  As a result of heightened competition in the branded and retail trade, the fashion companies have relocated as many of their activities as possible, for instance to China. As wages start to rise there too, more and more businesses are taking another look at their European neighbours and a proportion of the production contracts are returning to Eastern Europe. One way or another, outsourcing the design development, pattern generation or production processes conceals a number of specific challenges. Making sustainable changes to the business model – the backbone of the enterprise – means re-evaluating the very principles of the operation. When companies outsource areas of their business, they cannot afford to skimp on technology for planning a collection: structure is the name of the game where successful collection planning is concerned.
With a Product Lifecycle Management (PLM) solution, companies can supervise the product throughout its entire life cycle. Having said that, PLM solutions that have been developed for the automotive sector or that originate in other markets tend not to be suitable for the fashion industry, because work cycles for textiles have their own particular characteristics. These include the bottlenecks that result from fast fashion and the need to manage a large number of very different products simultaneously. A fundamental issue is the specific challenge relating to the management of different sizes and colours.
New approaches to product development; lifecycle management made easy For a fashion business, as for those in other industries, the successful introduction of PLM means working through a cycle of four project phases: scoping (setting project goals and content), analysis and design, implementation, and maintenance and support. The team works together to review the processes, from planning through prototyping to production, not to mention matters such as purchasing and supply sources. There is widespread agreement that where the purchase of fabrics is concerned, the lowest price does not always represent the best option.
Many companies are reducing the number of suppliers they use in return for consistent quality delivered at the right time. More and more European businesses are using suppliers in nearby countries for clothes that need to be supplied rapidly and that demand higher levels of quality control. European companies working with fabric suppliers in Tunisia or Portugal, for example, get shorter delivery times. And if they then manage their development and production processes using PLM, fashion businesses can deliver the new fashions even more quickly. www.lectra.com