Mustang controls supply chain with new OSCA software
More transparency in the supply chain – the denim specialist opts for SCM tool from Setlog.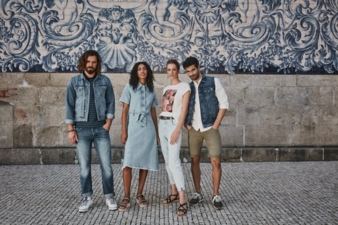 Andreas Baur, CEO Mustang:
"The digitalization of our supply chain is an important component of our corporate strategy. With Osca, we will make significant progress in terms of transparency, controllability and speed."
The effort for integrating Osca into the existing process landscape is manageable due to the cloud-based approach and the high variability and promises a fast and transparent handling of all goods processes.

Mustang reports its orders from its ERP system to the suppliers via Osca, while the SCM software takes over the communication – from order confirmation and delivery planning to transport bookings.

In addition to costs, volumes, lead times, transport times, carton packing lists and delivery dates can be monitored in this way. To this end, logistics service providers feed transportavis and tracking data into the system via EDI.

Dashboards transparently document the respective status. If delivery data changes or delays occur, all partners in the value chain are informed.
Signe Oepen, COO Mustang:
"In order to work together with our partners within our value chain with maximum efficiency, clear and fast communication is essential. Setlog offers us a lean and thus easy-to-use solution for this with their central platform Osca."
Flexible adjustments of the modes of transport – for example from ship to air – are easier possible and comprehensible for all supply chain participants. This is precisely why Mustang chose Osca. The system also offers the possibility to control upstream and downstream processes of the inbound supply chain with the software – such as incoming goods inspection and vendor compliance management (VCM).